Why We Love Decoding Digital India Summit 2017 (And You Should, Too!)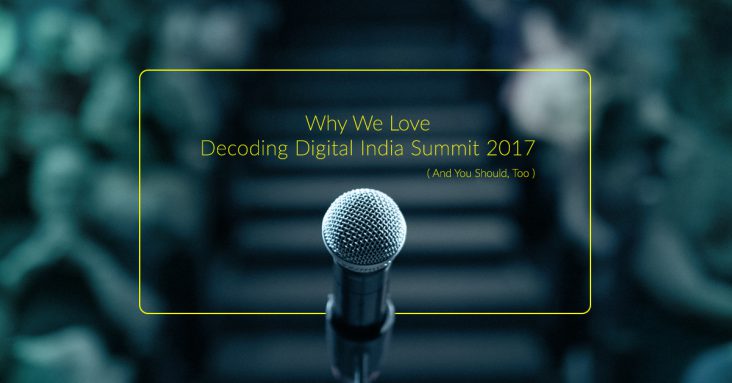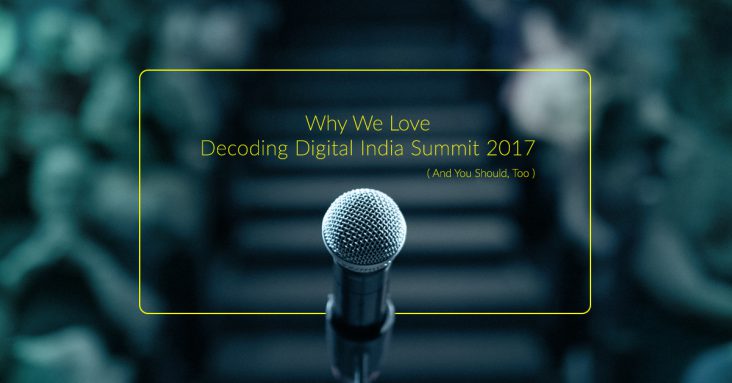 Gone are the days when one had to stand in a long queue to pay bills, order food, book tickets and do many more tedious tasks. Everything is now at a click of a button! From Zee TV to Hotstar, Kaali-Peeli Taxi to Uber, Local mom and pop stores to big-basket, we can experience the digital transformation all around us and marketing and technology are at the forefront of it.
This digital disruption can be very costly for those who miss the transition. Companies need to adapt to the digital change to stay ahead of the competition.
Decoding Digital India Summit 2017
If you wonder how Digitization has transformed industries and how companies are utilizing it to win customers, then don't forget to attend Decoding Digital India Summit 2017.

What's in it for you?
The digital summit focuses on cashless journey in India from demonetization along with the future of emerging digital payment systems. It also focuses on the importance of maintaining good customer relationships in a digital world since the customer "being the only BOSS of your business" can fire everybody in the company simply by spending his money somewhere else. The 2 days exclusive event will also talk about the organizational necessity of hiring a Chief Marketing Technologist.
Learn, network & be inspired!
With 200+ attendees & 35+industry experts sharing exciting insights on digital advancements, the event is a big platform for companies to network with the digital pioneers. The case studies, strategies and solutions from India's top digital thought leaders as well as international experts make this event a Must-Attend Digital Marketing Conference of 2017.
We are attending. Will you be joining us?
We are proud to partner with Decoding Digital India Summit 2017. The excitement is soaring high as we get an opportunity to meet India's top digital minds & push the envelope of innovation yet again by sharing the expertise to solve the business challenges.
Join us on 07th-08th September 2017 at Taj Lands End, Mumbai.
See you there!